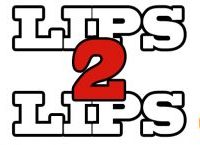 If you've not found us on Facebook yet, now is a good time to do that because we're giving away chicken lips from Lips to Go in Burlington!
This is how to game goes…we'll post a photo of a celebrity's lips on our Facebook page each weekday morning and will give you until 4pm to comment and guess who the lips belong to. The person with the correct answer wins 2 chicken lips and a t-shirt from Lips To Go! If more than one person comments with the correct answer, a winner will be selected randomly.
Find us on Facebook and guess the lips to win the lips!