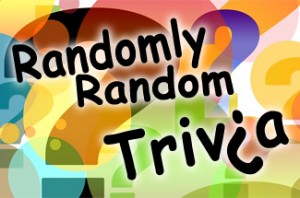 RANDOMLY RANDOM TRIVIA: Each weekday just past 4pm we'll ask a very random trivia question. First person to call in with the correct answer wins 2 drinks and 1 appetizer to the Boogalo Cafe at Funcity.  Learn something new each weekday and get rewarded!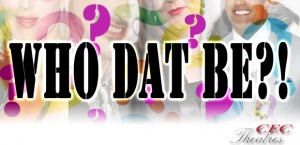 WHO DAT BE!?: Basically we're going to play a sound clip of an actor or actress who is in a movie coming to theaters this Friday and if you can guess the voice, you win 2 FREE MOVIE PASSES! We'll play every Friday just after 3pm! It's brought to you by Nick's Cycling and Fitness.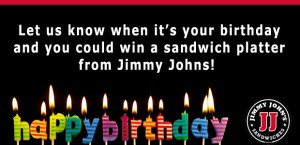 JIMMY JOHN'S BIRTHDAY PARTY: 
We want to know when it's your birthday! Let us know by sending an email to savannaevans@burlingtonradio.com OR shoot us a facebook message by going to facebook.com/hot973. We'll announce your birthday on the radio and THEN enter you to win a sandwich platter from Jimmy Johns in Burlington, Iowa. We will pull one winner each week so don't miss out! Let us know when you're celebrating and get a chance to win, with the Jimmy John's Birthday Party and Hot973.