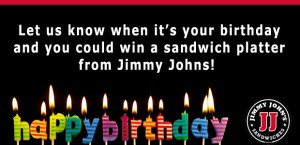 JIMMY JOHN'S BIRTHDAY PHOTO HUNT
Hot 97.3 and Jimmy Johns are on the hunt for great Birthday photos! And if you share yours, you can get hooked up with a jimmy johns sandwich platter!
Every Monday we will post on our Facebook page asking for your recent birthday photos. You will have all week to leave your photos in the comments of that post, then the following Monday we will choose our favorite photo from the previous week and award that person with some free jimmy johns!
Be sure to check out our Facebook page for your chance to win at Facebook.com/hot973
It's the Jimmy Johns Birthday Photo Hunt every Monday on Today's Hit Music Hot 97-3!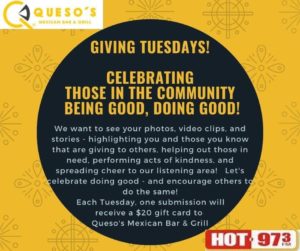 GIVING TUESDAYS 
Hot 97-3 and Queso's Mexican Bar & Grill have teamed up to find those in our community that are doing good things for others!
If you spot someone doing good – go to Hot 97-3's GIVING TUESDAY Facebook post.  Post pictures, video clips, and stories in our comment section – showcasing someone you've spotted being good, doing good!
Everyone from a volunteer, to a teacher, to a child helping out a neighbor – we want to showcase them all!
Every Tuesday, Kara will highlight that week's submissions on air, and one individual's name will be drawn to win a $20 gift card to Queso's Mexican Bar and Grill.
Giving Tuesdays – Hot 97-3 and Queso's – Showcasing the good in our community!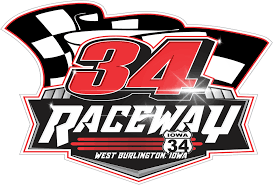 34 RACEWAY TICKET GIVEAWAYS!
Every Monday and Wednesday you have a chance to score tix to the upcoming weekend's races!
TALLEDEGA NIGHTS MOVIE TRIVIA MONDAYS!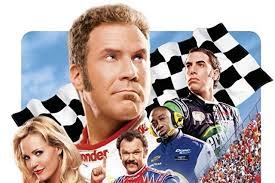 Test your Talledega Nights movie trivia knowledge out Mondays at 4:30 with Kara.  First caller with the correct answer wins a pair of passes to the upcoming weekend's races!
SHAKE N BAKE/SHUT UP AND DRIVE WEDNESDAYS!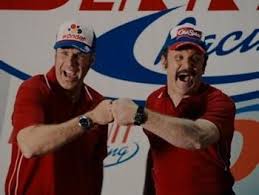 Listen every Wednesday in the 4 o'clock hour – for the SHAKE N BAKE sound bite followed by Rihanna's "SHUT UP AND DRIVE" song!   Be the first to call the studio when ya hear it – and win a pair of passes to the upcoming weekend's races!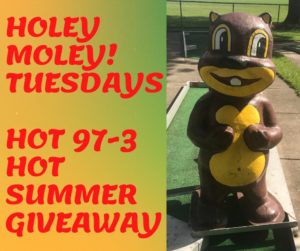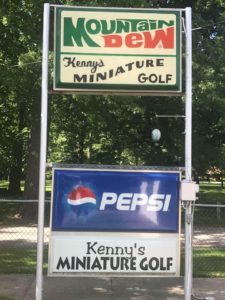 HOLEY MOLEY TUESDAYS!   WIN A PAIR OF PASSES TO KENNY'S MINI GOLF!
Every Tuesday listen during the 4 o'clock hour for the HOLEY MOLEY cue-to-call.   Be the first caller to call the studio – and win 2 passes to Kenny's mini-golf!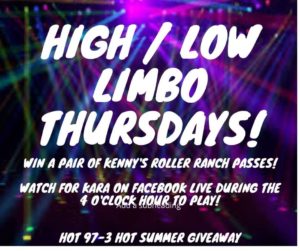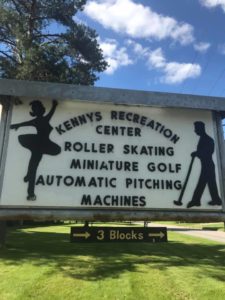 HIGH/LOW LIMBO THURSDAYS!  WIN A PAIR OF PASSES TO KENNY'S ROLLER RANCH!
Every Thursday – look for Kara to pop up on Hot 97-3's Facebook Live.   When she does – be the first to call the studio – and you get to play!   Kara will roll her Hot 97-3 red dice down the hall – guess if her second roll is higher or lower than the first – if you guess right you win two passes to Kenny's Roller Ranch!