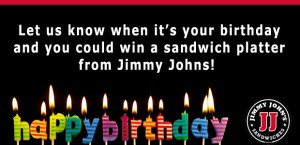 JIMMY JOHN'S BIRTHDAY PHOTO HUNT
Hot 97.3 and Jimmy Johns are on the hunt for great Birthday photos! And if you share yours, you can get hooked up with a jimmy johns sandwich platter!
Every Monday we will post on our Facebook page asking for your recent birthday photos. You will have all week to leave your photos in the comments of that post, then the following Monday we will choose our favorite photo from the previous week and award that person with some free jimmy johns!
Be sure to check out our Facebook page for your chance to win at Facebook.com/hot973
It's the Jimmy Johns Birthday Photo Hunt every Monday on Today's Hit Music Hot 97.3!!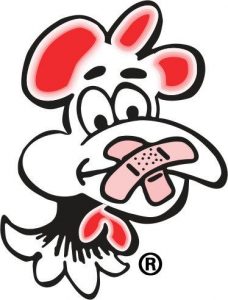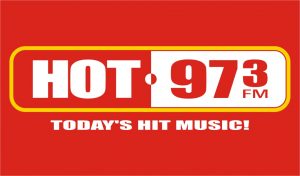 WOULD YOU RATHER?
Join us every Tuesday and Thursday afternoon during the 3 o'clock hour for our WOULD YOU RATHER Contest!
We will give you a choice between 2 things. Sometimes it's 2 good things, sometimes its 2 not so good choices.
All we need from you is for you to leave your choice, and why, in the comments section and we will award 4 free chicken lips, courtesy of Lips To Go in Burlington, to our favorite response.
Check out our Facebook page every Tuesday and Thursday afternoon for your shot at some free chicken lips.
It's Would You Rather, brought to you by Lips To Go, and Today's Hit Music Hot 97.3!!